The Announcement of SINPF 2014 Crediting Rate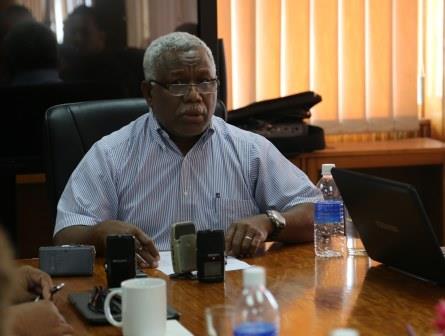 Chairman and Members of the SINPF Board; Management and Staff of SINPF; Members of the Media
It gives me great honor and pleasure on this very important event in the Fund's annual calendar to announce the 2014 Crediting Rate for NPF members' contribution balances for the financial year ending 30 June 2014.
On the advice by the Chairman of the NPF Board Mr. Baoro Koraua, at their meeting held earlier this morning the NPF Board has considered and based on the Fund's expected financial performance for the 2014 financial year, has awarded the following;

A Crediting Rate of 15% to be credited to members balances as of 1 July 2014 and The Special Death Benefit (SDB) to remain at $10,000.
The crediting rate of 15% is equivalent to $232,773,635 in interest to be credited to our members' contribution balances. This will expand members' total contribution balance with the fund from $1.8 billion to just more than $2.032 billion.
In making this announcement I would also like to congratulate the Chairman, his board, management and staff of the Fund for another achievement of crediting members' contribution balances at 15% for this financial year. On behalf of your members thank you very much and please continue with the good work.
Let me assure your Board and management of the Fund that my department and our government would continue to defend the independence of the Fund as the government recognizes the importance of the fund to the stability of our financial system and to our economy.
In this connection let me also say that the reform of the NPF Act is absolutely necessary. The government has included this as part of its reform priorities. Already Cabinet has given endorsement for drafting instructions which are at an advanced stage. It is expected the new legislation will be tabled before the Parliament in early 2015. It will bring SINPF in line with international standards but with provisions that will suit our local environment. The new Act will place the Central Bank of Solomon Islands to regulate and supervise the Fund, improving governance and transparency of the Fund's administration and operations
To close, it is pleasing to note that the Fund's investment Policy to increasing members' return and protecting their wealth, it also strongly supports the growth of our economy in key sectors including energy, transportation infrastructure, manufacturing, food security, hospitality, tourism, telecommunications, and housing.
Thank you and God Bless Solomon Islands
Hon Rick Hou
Minister of Finance and Treasury